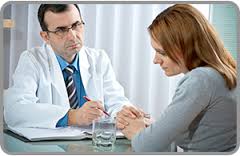 A need has arisen to use the services of a rehabilitation program. Now what? Where do you start? Who do you contact? How do you find the right program? You may feel daunted by the task of selecting the right rehabilitation center for yourself or a loved one. Do not be afraid! There is plenty of information available to assist you in your decision making. When you are searching for the rehab center that best meets your needs, consider the following:
Price range. The cost of treatment is inevitably the deciding factor for some. Rehabilitation programs range in price quite a bit, all the way from government funded, low income rehabs to luxury, executive rehabs. Good quality rehabilitation can be found for every type of budget, but one must do their research. Poor quality substance abuse treatment can also be found to suit every budget.
Individual and group sessions. Every good treatment program will offer its clients some individual counseling as well as some group therapy. It is important to have a mix of both because they offer unique benefits to clients by learning from an expert and by learning from each other.
Licensed. A rehabilitation center should be licensed, credible and able to present a record of successful cases to its would be clients. When you are considering potential rehab centers, remember to ask for credentials!
Relevant to your needs. The rehab center you choose should be able to address your individual problems. Everyone comes from unique backgrounds and the reasons for your substance abuse are deeply rooted. A professional rehabilitation center will employ staff who have many areas of specialty and emphasis, including anger and stress management, boundary setting and co-occurring disorders.
Atmosphere, treatment style and recreation. The rehab you attend should appeal to you. Does the atmosphere you will be surrounded in make you feel safe and welcome? Does the treatment style and the approaches the staff takes make sense to you? Do you find the recreational activities they offer enjoyable? The answer should be yes to all of these questions.