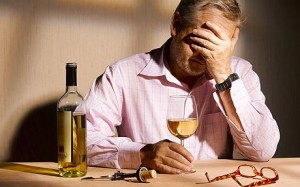 If you have chosen residential rehabilitation as the method of confronting your alcoholism, you have a big choice ahead of you. Choosing the right alcohol addiction treatment program is a sensitive process that requires a fair amount of research and education. Read further to understand what factors will be considered in making your selection.
With the variety to choose from, you should find an alcohol addiction treatment facility that you would feel comfortable in. Not only should the center be geared toward the things that make up your identity, but it should also provide treatment specifically for your type of addiction and personal issues.
The cost of the treatment is a necessary factor to consider. Services need to be within your budget, but you also need to ensure that the program is reputable and receives the funding it needs to provide the best quality rehabilitation possible. Many alcohol addiction facilities will accept insurance, provide loans or arrange payment plans.
Consider the degree of privacy you require as well. It is rehab policy to practice a doctor / patient type of confidentialtiy, so you need not be concerned about your anonymity, however some centers will require you to stay with a roommate. Be sure to choose a rehabilitation program that meets your personal space needs.
Before you can begin treatment, most centers will require that you detox. Consider your safety and whether you want to detox at home, in a medical facility or in the rehablitation center, because you will encounter all three choices. More often than not, the program will have you detox on site or in a medical facility to monitor your sobriety and to prevent any health risks.
Once your system is clean, it is time to begin your treatment. Be truthful about your addiction so that the rehabilitation staff can evaluate your needs properly and arrange the program appropriately for you. Typically, an alcohol recovery progam will involve group and individual therapy, provide healthy activities, and a stress free facility where you can focus on your recovery. Programs range in length from 30 to 90 days, depending on how severe the addiction is.
And finally, when treatment is complete, any good rehabilitation center will provide after care services, whether it be a sober living house to help you transition back into the real world, group therapy meetings such as alcoholics anonymous or a personal sponsor who is only a phone call away if you are feeling the temptation to relapse. Keep these pointers in mind when beginning the selection process for a good quality rehabilitation program. Your recovery awaits!